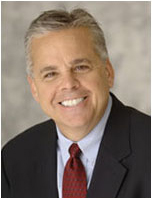 PRESIDENT | CEO
About David
Doing it right is the only way David knows. He and Brian founded Ingenuity on the back of 20 years in the trenches, always working in the best interest of the client. He stepped out to be an entrepreneur, committed to be fully responsible for the client's success.
David's priority on every project is an up-to-date, proactive design and interaction process that creates the optimum experience and final product for Owner, Architect and Contractor in a timely manner.
With his experience spread across the U.S. and Caribbean, there are few unfamiliar challenges you could bring his way. It is a fresh business model in engineering that builds better projects and lasting relationships.
David lives in Central Florida with his family, even working with some of them. He finds it to be great synergy and believes a good family life helps to feed professional success.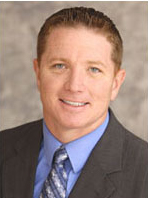 P.E., LEED AP PRINCIPAL
About Brian
Brian loves the constant challenges of engineering that make him want to go to work each day. That drive pre-dates any education or
professional experience. He grew up helping his dad in the HVAC industry, working in attics and carrying air handlers as a kid, but never imagining that would one day lead him to partner with David in starting Ingenuity.
After playing football at UCF, Brian found engineering to be a perfect fit but took an unconventional approach. He embraces the tactile elements of the industry: the movement of the job in the field, the on-site building process, the personal client connection that ignites problem solving.
Today, Brian coaches his boys in football, teaching them the same value of hard work. Just like the year he spent rebuilding a 1968 Mustang with his dad, he plunges headlong into client projects, ready to get dirty and address any problem to gain the right final product.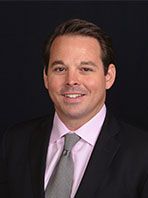 Director of Business Development
About Franklin
Franklin cut his teeth on the construction industry at an early age, working as a brick mason during his middle and high school summers. He went on to serve in the Army with the 101st Airborne Infantry and continued his construction experience, building water treatment facilities in Iraq. Bringing potable water to those families was not only personally fulfilling, but part of the overall military service experience that taught him teamwork, leadership and organization.
Franklin returned to the private sector serving five years as an electrical designer with Ingenuity. With his design and construction background, he was the perfect person to step in as Business Development Director in 2012. Who better to start the conversation with clients than someone who knows the business.